Share this item with your network: Technology insights for the data-driven enterprise

olly - Fotolia
Manage
Learn to apply best practices and optimize your operations.
Tips on building big data, advanced analytics programs
TDWI analyst Fern Halper offers up expert advice for organizations looking to go beyond basic intelligence practices.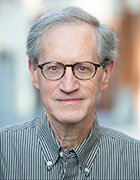 By
In a survey conducted by The Data Warehousing Institute last summer, organizations that have adopted advanced analytics applications, including forms of big data analytics, were still distinctly a minority group. For example, just 39% of the 328 respondents said their organizations were doing predictive analytics. Location analytics came in at 30%, social media analytics at 26% and text analytics at 22%.
Advanced analytics can take companies beyond basic business intelligence processes, helping them to improve business operations, predict customer behavior and identify and act on market trends, TDWI analyst Fern Halper wrote in a report about the survey that was published in December. But, she said, "most organizations are somewhere in between [that] vision and today's reality of BI and dashboards."
Many do want to move forward -- another 46% of the survey respondents said they planned to start using predictive analytics tools in the next three years. In the report, Halper offered a list of tips on how to manage the process of building an advanced analytics program, including the following:
Start with a proof-of-concept project to demonstrate the potential business value of analytics applications.
Take training seriously. New data management and analytics skills likely will be needed, especially if big data platforms and tools are involved.
Develop processes to ensure that business units are ready to act on analytical findings so the work of data scientists and other analysts doesn't go to waste.
Monitor and assess analytics applications on a regular basis to make sure the data being analyzed is still relevant and the analytical models being run against it are still valid.
Dig Deeper on Big data analytics