Definition
open source business intelligence (OSBI)
Open source business intelligence (OSBI) is, technically, free business intelligence (BI) software. Instead of selling traditional software licenses, open source BI vendors charge for support, documentation and code that's been fine-tuned for specific implementations.

Download this free guide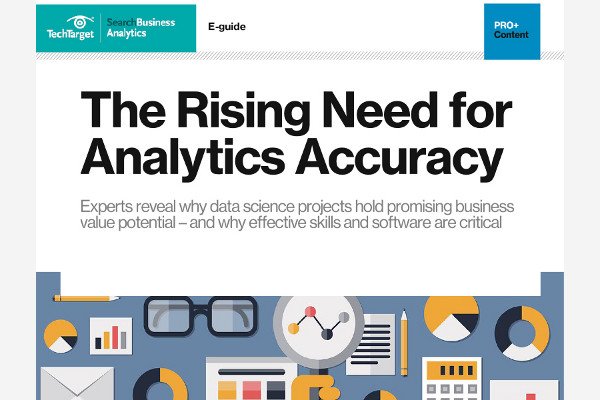 Staff Pick: The Rising Need for Analytics Accuracy
Learn how LinkedIn overcame analytics bottlenecks, 3 data modeling flaws that cripple data science projects, and common roadblocks of advancing data science teams and hiring data pros.
Open source BI code typically supports reporting, online analytical processing (OLAP) and data mining software as well as dashboards, bundled data integration and data profiling tools. Although open source is enticing to business managers because it doesn't cost anything to get the code, using it requires expert technical knowledge. This wouldn't stop a larger organization from using use open source BI to test proof-of-concept projects, but it might prevent an organization with a small IT staff from adopting the open source model .To make OSBI products more user-friendly, vendors package the code in "professional" or "enterprise" software suites that include expanded functionality, technical support, bug fixes and training.
See also: software-as-a-service business intelligence
Learn more:
Steve Miller and David Reinke from OpenBi.com maintain that open source BI is a disruptive technology.
Dig Deeper on Open source business intelligence
PRO+
Content
Find more PRO+ content and other member only offers, here.